The State of New York is located in the Middle Atlantic region of the United States of America. It has been a leader in the political, cultural, and economic life of the USA. The capital is Albany and New York is the largest city in the country.
The Capitol building of the New York State, constructed in the 19th century and located in Albany, the state capital. Below, inside the Capitol (credit: Discover Albany).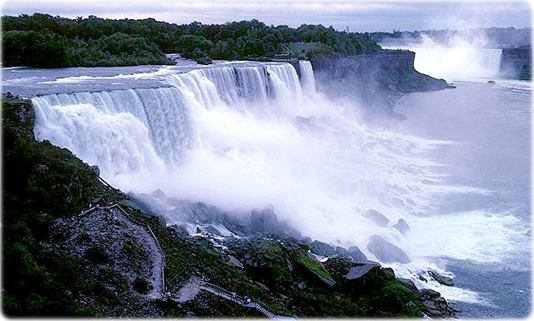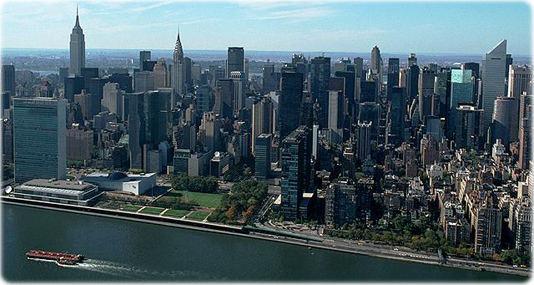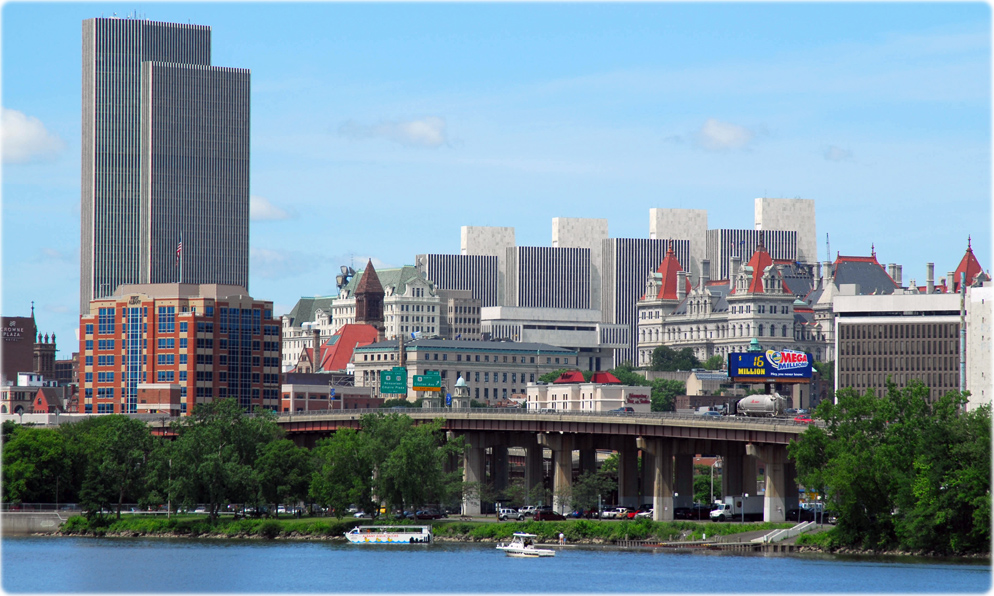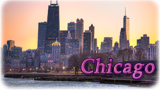 The Enid A. Haupt Conservatory and the Azalea Way, in the Botanical Garden, Bronx - NYC.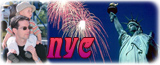 Partial view of Manhattan, one of the boroughs of the New York City. We can see the United Nations, the Empire State Building, Chrysler Building and many others.
Ellis Island in the New York Harbor. From 1892 to 1954, more than 12 million immigrants entered the United States through the Ellis Island.
The Niagara Falls in the border between United States (New York) and Canada.
Albany, the state capital of New York (credit: Discover Albany).

Copyright © Geographic Guide - Travel the World.